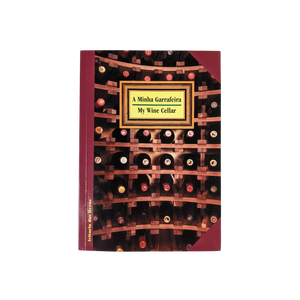 Organizing a wine cellar. To personalize a wine cellar implies the pleasure of discovery, method, and also the determination of the collector in the composition of the cellar. It's like a library of flavors.
What a pleasure it is to discover a wine, identify it - the color, aroma, flavor, body and finish and if possible, locate it in the region of origin, and sometimes recognize the signature of the winemaker.
A Minha Garrafeira / My Wine Cellar is a record book of the construction of the wine cellar, it is the memory of flavors inscribed in the useful Tasting Note.
Authors: Loy Rolim and M. Margarida Pereira-Müller.
Publisher: Feitoria dos Livros.