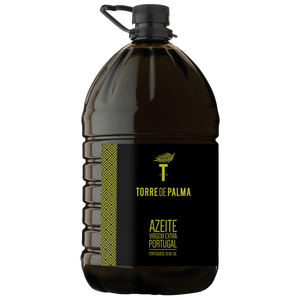 Olive oil with an intense aroma of fresh fruit and flowers, with notes of green apple, conferred by the profile of the Galega olives. On the palate it's round, dense and with a sweet taste, but slightly spicy. Ideal to taste raw, to season salads, cooked vegetables and grilled fish. Varieties: Galega and Cobrançosa.
Shelf life: 18 months after packaging.
Nutrition declaration per 100ml: 878kcal; Lipids: 96g, of which saturated 25.9g; Carbohydrates: 0g; Proteins: 0g; Salt: 0g.